Being More Productive With Your Apple Keyboard (Aluminium)
This is coming from someone who has been hooked on the multi‐touch gestures on the Unibody MacBook Pro.
Set F5 to Expose Desktop.
Set F6 to Activate Spaces.
This won't interfere with the keyboard backlight controls on your built‐in keyboard, because you need to hold down the "fn" button to access the F keys.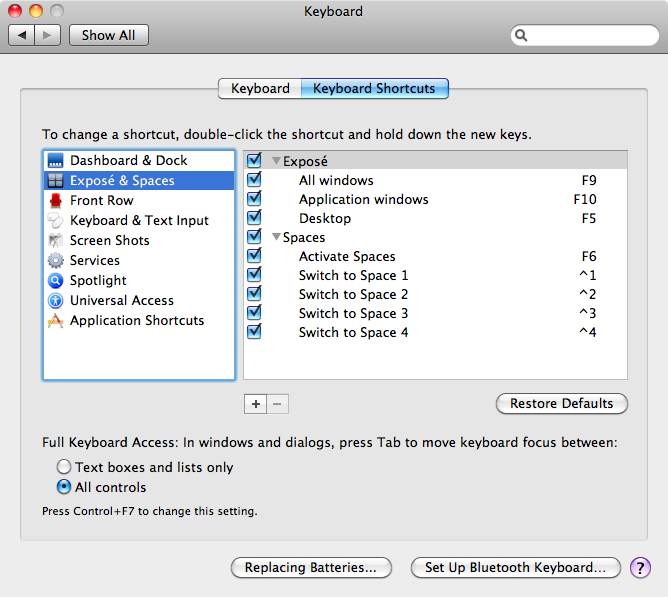 Last updated: April 12th, 2010